Looking for a fun and unique way to entertain your guests?
NERF Guns have never been so much fun as when you are playing with all your friends. This action-packed game of skill, agility and precision will get your guests pumped as they attempt to hit their opponents with NERF darts while dodging the ones that their opponents are firing at them. We bring bunkers for you and your guests to hide behind.
The NERF darts are durable so they can be played both outdoors and indoors.
Guests of all ages will love playing NERF Wars!
Our Game Coaches will run the entire event to make sure the kids are having fun while staying safe! They will set up a wide variety of game styles like Capture the Flag, Protect the General and Team Elimination.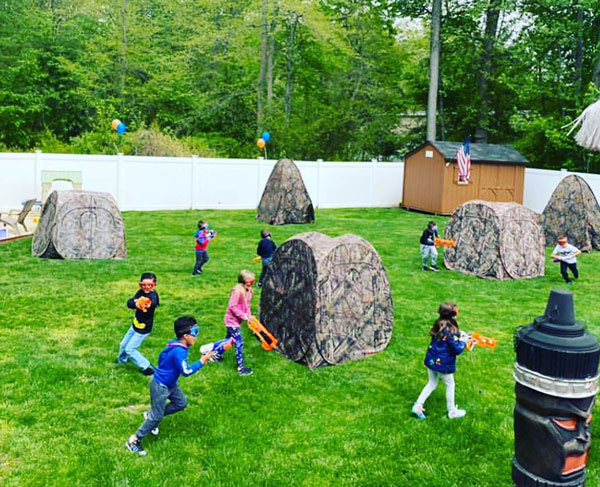 Packages*
Up to 16 players at a time
Includes Bunker Field setup
Price
60 Minutes
$399
90 Minutes
$475