About Our GellyBall Parties
Rolling Video Games is happy to bring you another fun and exciting way to celebrate your next event. This action-packed game of skill, agility and precision will get your guests pumped as they attempt to eliminate their opponents with GellyBalls while dodging the ones that their opponents are firing at them. We bring bunkers for you and your guests to hide behind.
GellyBall is a safe, pain-free alternative to airsoft and paintball. Being fully biodegradable, the GellyBall ammo doesn't leave behind much of a trace and will fully dissolve in a few hours. Since GellyBall ammo doesn't leave a mess – you can set up anywhere!
With a wide variety of games to play like Team Elimination and Capture the Flag, GellyBall is an active experience! Your Game Coach referees the event, making sure every kid is engaged and having fun while staying safe!
Guests of all ages will love playing Gelly Ball!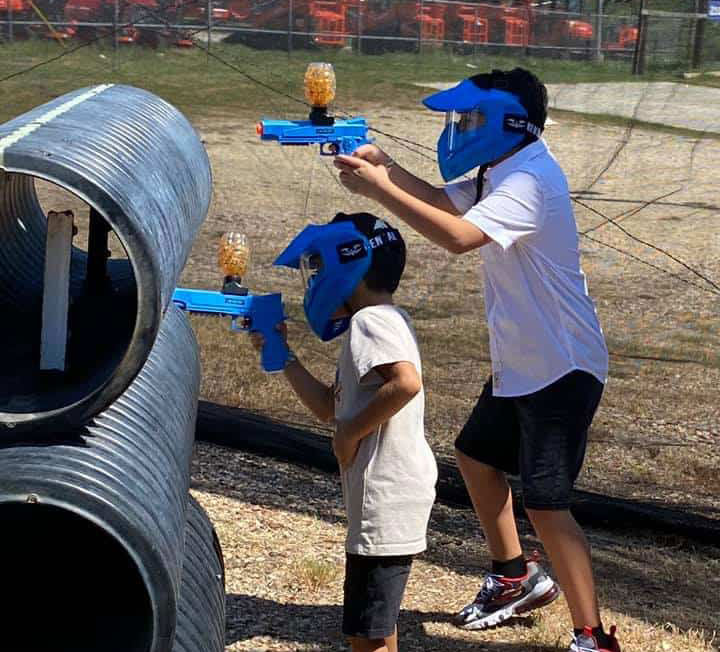 Packages*
| Accommodates up to 12 players playing at same time | Price |
| --- | --- |
| 60 Minutes | $399 |
| 90 Minutes | $475 |